Stanley Meyers Multi VIC Arrays
The Above Board is controlled by the tps throttle position it will simply taking the db9 coming out from the matrix main board and split to 10 db 9 to each vic card on each vic transformer going into the vic daughter board.
​
the sequential tps Trigger go out to a vps vic power switch board shown below each board runs 2 vic so you have 5 of these boards and 10 vics triggered on off from throttle position it has a fine tune resistor for sensitivity
Note
50% AND adjustible Pulse with
I made that mistake on the rustic custom. But using mosfets as well. Another nono
Main part of the step charging circuit that people have
\ missed. Everybody thinks that step charging is an effect that
happens, but it's not. Voltage doubling is real in each vic but the
Step charging was a forced oscillation. meaning yes we get voltage doubling we get LMD oscillation and cell charging , but in additional we can magnify oscillations with trigger time parallel vics if it sounds like a very powerful fuel on demand maker it is..
THANK YOU HYDROGEN HOT RODDERS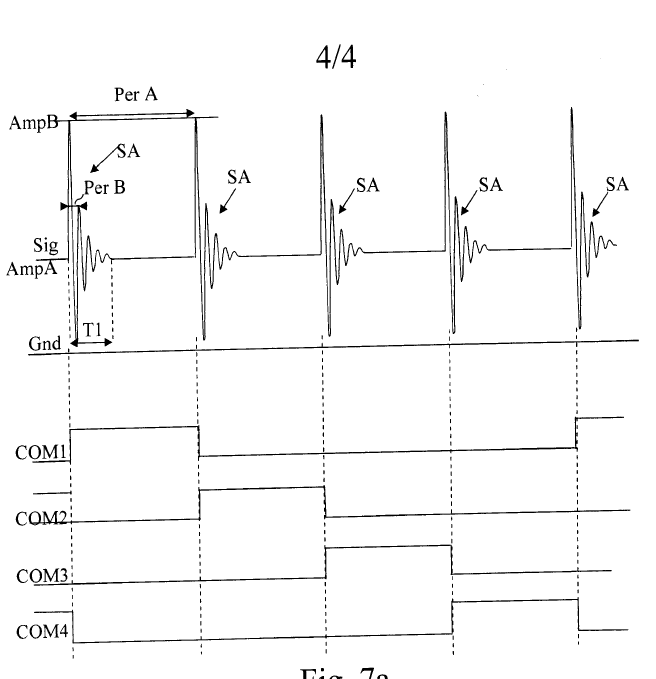 Apparently, the connection "in parallel" is preferably, but you must
try "two ways".

Edward Mitchell's Website:
http://aetherforce.com/inventors-diary-failing-to-learn-making-good-use-of-the-scientific-method/

Edward Mitchell's Two Big bobbins in oil:
https://www.youtube.com/watch?v=RWhQusfWuac
===========================================================
My Circuit diagram: http://alfa.kachi-snimka.info/images-...

Copper wire: https://static2.tme.eu/products_pics/0/1/2/0120ec28bc96b5b1ce1ba1999ce204b0/18213.jpg

High voltage Teflon insulation tape - Russia's Military production,
60 ?V/mm. (One Layer 0,08 mm. = 4,8 kV):
http://www.pentod.com/product/44/teflonova-lenta-izolatsionna-0-08mm-h-100-mm.html
(Here, I use two layers - 0,16 mm. = 9,6 kV)

==========================================================

Stanley Meyer's Memo WFC 420: http://www.sentex.ca/~mec1995/hho/Meyer/Stan_Meyer_Full_Data.pdf

In Memo WFC 420 (Page 1-3) Stanley Meyer say:
"Voltage intensity or level across Excitor-Array (ER) can exceed 20,000 volts"
. Stanley Meyer's Memo WFC 426: http://www.sentex.ca/~mec1995/hho/Meyer/Stan_Meyer_Full_Data.pdf

In Memo WFC 426 (Page 7-1) Stanley Meyer say: "The "mode-of-operability"
of VIC Coil Assembly allows Voltage Potential of opposite voltage polarity
to increase and be attenuated up to and beyond
20 Kilovolts while inhibiting and restricting amp leakage
in the milliamperes range ..." Canadian Patent 2,067,735:

http://www.rexresearch.com/meyerhy/2067735.htm
=======================================================

In Canadian Patent 2,067,735 Stanley Meyer say:
"Ionized air gases and non-combustible gases,
introduced through nozzles 2A1 and 3A1,
are intermixed with the expelling water mist to form

a fuel-mixture which enters into voltage zone 6 where
the mixture is exposed to a pulsating, unipolar high intensity
voltage field (typically 20,000 volts at 50 KHz or
above at the resonant condition in which current flow
in the circuit [amps] is reduced to a minimum),
created between electrodes 7 and 8." Stanley Meyer's

http://www.rexresearch.com/meyerhy/2067735.htm
======================================================================
In Memo WFC 425 (Page 6-2) Stanley Meyer say:

"All activation points (E9a - b - c - d) performing
their respective functions in sequential order in an
instant of time since applied voltage level of intensity
(typically 20,000 input volts or so) can be extended or
increased up to and beyond 90,000 volts range within
a millisecond or less".

http://waterpoweredcar.com/pdf.files/section6.pdf
Aliens made be do it